There's a Huge Pimple On My Nose
a collection of short stories & poems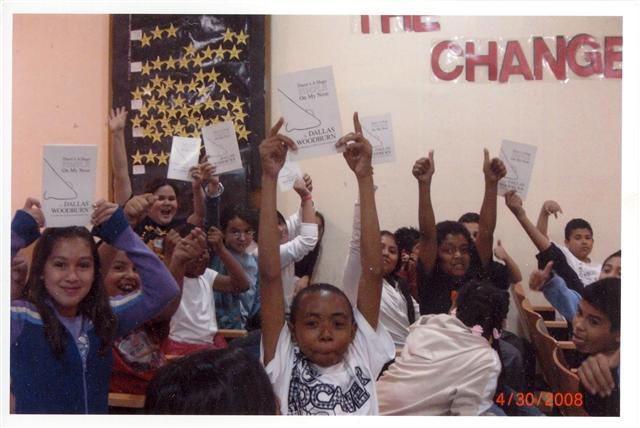 "If you simply want to enjoy some remarkable writing, it would be hard to find a book more satisfying." -The Los Angeles Times Book Review
This is my debut collection that was published when I was ten years old. I wrote all of these poems and short stories while in elementary school. Thousands of copies have been sold across the U.S. and the book remains extremely popular among children of all ages.
"At one of your camps you gave my son There's a Huge Pimple on my Nose — and signed it!!  He must read it all the time, because his is falling apart. He'd like another one, please!" -Lisa Flores
There's a Huge Pimple On My Nose is available in hardcopy and as an ebook. A special Teacher's Guide with activities and writing prompts — covering poetry writing, short story writing, letter writing, persuasive writing, using evidence, crafting similies and metaphors, and more — is also available.
Three poems from There's a Huge Pimple On My Nose were recently turned into a song-cycle by composer Alex Marthaler and performed at Carnegie Mellon University! You can listen to "Peanut Butter Surprise" below:
Here is a list of the poems and stories in There's a Huge Pimple On My Nose:
Peanut Butter Surprise
The Shot for Glory
The Perfect Place
There's a Huge Pimple On My Nose
Yosemite Falls
Fantastic Fall
The Magic Eye
A Friend
Ocean Kings
D.A.R.E. to Say "No!"
Masterpiece
The Cat and The Dog
The Panda
My Monday Guy