"Dallas Woodburn-the best supporter and writing teacher there is out there in this world! :)" — eight-year-old student
Click here to learn more about Write On! and our many programs.
Click here to learn more about Dallas Woodburn, the founder of Write On!
"I appreciate everything you do for my daughter. I believe she's progressed a lot in her writing, editing her work and in how she thinks of the whole process from the beginning to the end. It is all thanks to your guidance!" — parent of an elementary school student
THE DALLAS METHOD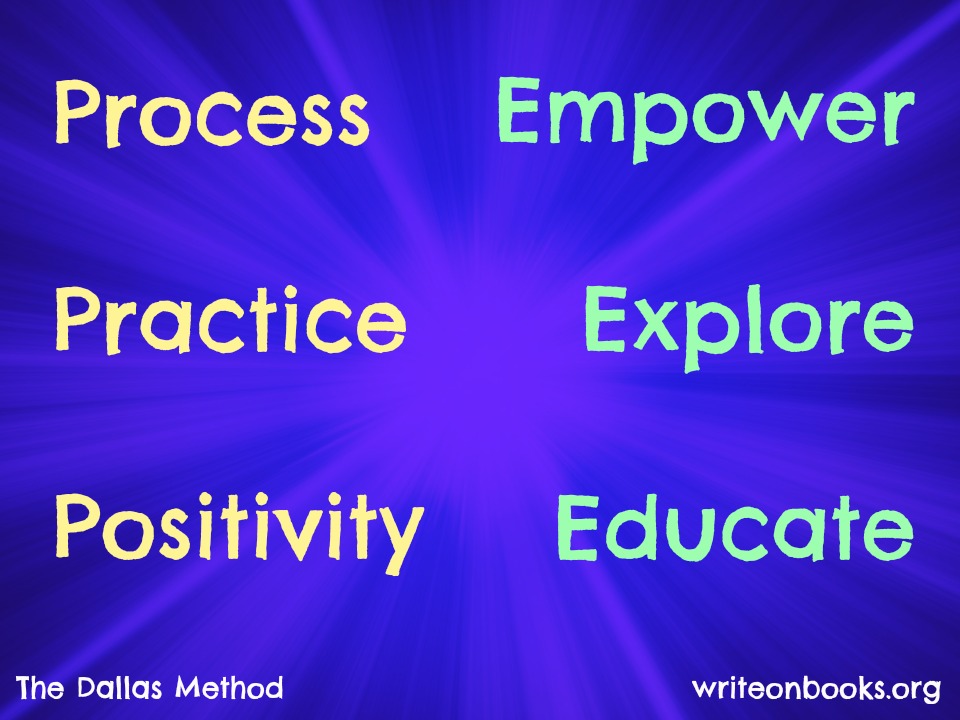 The Dallas Method — which has proven successful again and again with students of all ages, grades, backgrounds, and skill sets — is to make writing as FUN as possible so kids feel EMPOWERED and CONFIDENT in their writing skills.
…
Why? The better they feel about themselves as writers, the more they will write. The more they write, the more their writing will improve! Writing is a process and the best way to improve is by writing, writing, writing!
…
In much the same way that a basketball player improves by doing shooting and dribbling drills, writers improve by practicing "drills" such as vocabulary, grammar, organization, descriptive language, and other exercises.
…
Unlike other subjects such as science or math, becoming a better writer isn't necessarily about learning new concepts, but more about practicing and building your foundation. Professional writers work on the same things — such as description, details, organization, structure, ideas, etc — as do beginning writers.
…
One of the quickest ways to discourage young writers is to give critical feedback too soon. Can you imagine a boss peering over your shoulder as you work, pointing out every misspelled word or questioning the order of your sentences? It would be so discouraging! As part of The Dallas Method, I ask parents to please let students draft on their own and to only give positive feedback in the first-draft stage.
…
Writing is about developing a personal relationship with the blank page, and being able to work out your ideas at your own speed and with your own individual style. The Dallas Method emphasizes the drafting and revising process. Students write complete drafts on their own before sharing them with me for feedback. This helps to develop confidence and ownership over their own work, keeps excitement and motivation high, and ensures a higher probability that students actually finish the pieces they begin. After all, for many writers, typing THE END and realizing you made it to the finish line entirely by your own imagination, grit, perseverance is the best feeling in the world!
…
Being a good writer is CRUCIAL because it is all about communicating ideas in an effective, interesting manner. This is a valuable skill in any college major and no matter what career field you eventually go into — not to mention, it is a valuable skill in your personal life, too!
…
Being POSITIVE is a key cornerstone of The Dallas Method. I believe young people (actually, all of us!) have enough people out there who will tear us down and give lots of criticism. We need coaches, mentors and teachers who will build us up and encourage us with constructive criticism and helpful feedback to improve.
…
My ultimate goal is for students to develop a lifelong love and appreciation for reading, writing, growing and learning!