This year is the TENTH ANNUAL Write On! Summer Writing Camp!
To celebrate, I'm holding the first ever Write On! Youth Fiction and Poetry Prizes! Click here to enter your work!
Click here to read testimonials from previous campers and young writers!
What: Students will have FUN while learning how to improve central components of their writing, including dialogue, characterization, plot and setting, through various creativity-inducing writing exercises.
Who: Students ages 8-18. Poets, playwrights, short-story writers, future novelists — all are encouraged and welcome to join!
When: August 15, 16, 19 & 20.
For the weekdays, August 15 & 16, class time is 6:30-8:30pm.
For the weekend days, August 19 & 20, there are two time sessions available: mornings from 10am-noon or afternoons from 1-3pm.
It is perfectly all right if you can only make one or two classes — I'd still love to have you join us! Each day has a unique curriculum and focus.
Where: In the conference room of Jensen Design & Survey in Ventura at 1672 Donlon Street (near Target).
How: If you're interested in getting signed up, simply download, print and send in the PDF of the registration form below. There are early-registration and returning camper discounts available! Proceeds benefit Write On! For Literacy, my organization that empowers youth through reading & writing projects including an annual Holiday Book Drive for underprivileged kids.
Summer Writing Camp 2017 Registration Form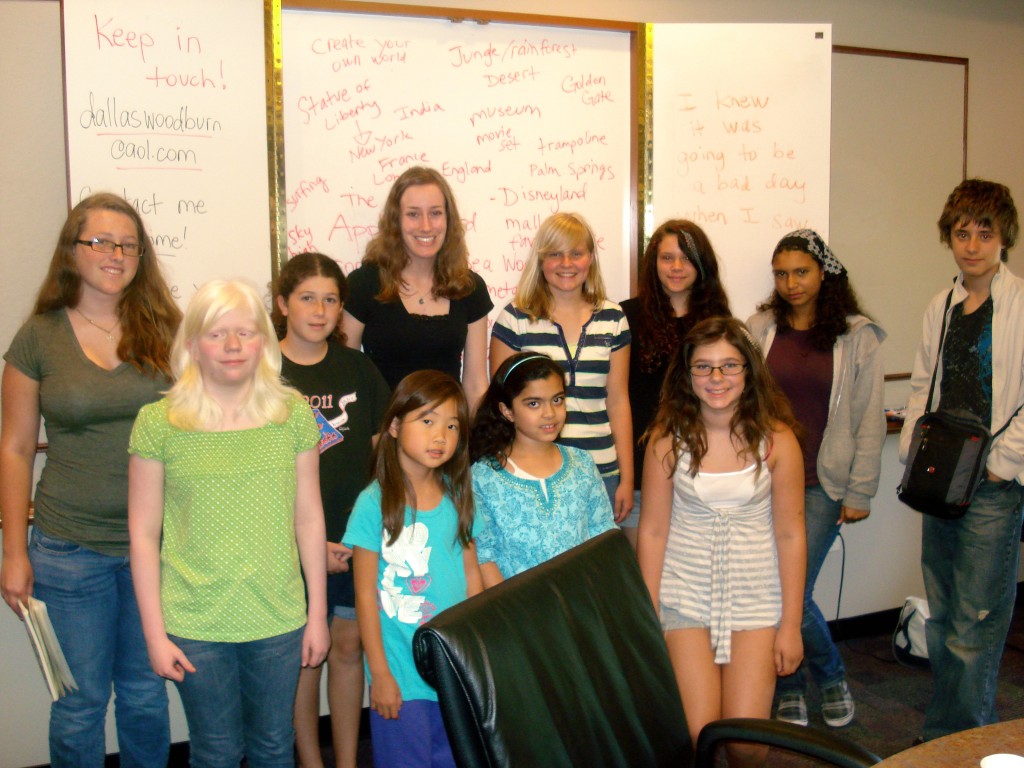 Price breakdown: SPACE IS LIMITED!
Early Registration Special (before July 15)
All four sessions: $125.00 – BEST VALUE!
Three sessions: $100.00
Two sessions: $80.00
One session: $40.00
Regular Registration (after July 15)
All four sessions: $150.00 – BEST VALUE!
Three sessions: $125.00
Two sessions: $100.00
One session: $50.00
Here is a blog post I published recently with my thoughts and philosophy on teaching creative writing:
http://dallaswoodburn.blogspot.com/2015/02/teaching-creative-writing.html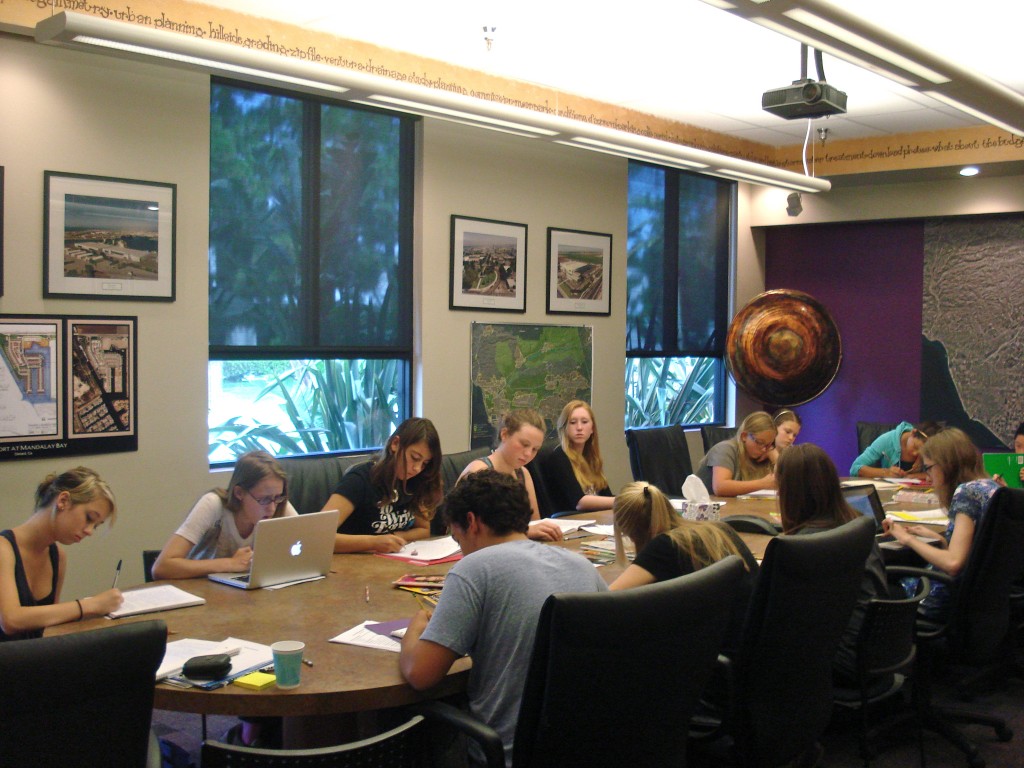 About Dallas Woodburn:
Dallas was a 2013-14 Steinbeck Fellow in Creative Writing at San Jose State University; she graduated in 2013 with her Master's degree in Fiction Writing from Purdue University. She taught undergraduate writing courses for three years at Purdue and was also the Fiction Editor of Sycamore Review literary magazine. She has received numerous Excellence in Teaching awards, including the "Q-Award" based on outstanding student evaluations every semester she taught at Purdue. During the school year she teaches writing workshops in the Bay Area through Communication Academy, where she was recognized as Teacher of the Quarter. In 2009 she graduated with summa cum laude honors from the University of Southern California, majoring in Creative Writing; she graduated from Ventura High in 2005.
Dallas is an acclaimed writer, speaker and teacher, with experience as workshop instructor and coordinator of the Young Writers Program of the prestigious Santa Barbara Writers Conference. She taught the Write On! Summer Writing Camp the past nine years to great success and has also taught an online short-story writing course. Many of her students have gone on to be published and win writing contests and awards — some even study writing or journalism in college!
Dallas is the award-winning author of two self-published collections of short stories. Her first, There's a Huge Pimple On My Nose, was published when she was ten years old, and her latest, 3 a.m., was featured on the nationally syndicated PBS book talk show "Between the Lines." Her short fiction has been nominated for a Pushcart Prize and has appeared in numerous literary magazines and the book American Fiction 13: The Best Unpublished Short Stories by Emerging American Writers. Dallas has also written for dozens of national publications, including Family Circle, Writer's Digest, The Los Angeles Times, Justine, Modern Loss, and more than twenty Chicken Soup for the Soul anthologies.
In 2010, she was honored by Glamour Magazine as one of four national "Best of You" award winners for her volunteer work with Write On! For Literacy. In 2012, she received the Next Generation Leadership Award from the Ventura County Community Foundation. She is the editor and publisher of Dancing With The Pen: a collection of today's best youth writing, a national anthology series of work by young writers that features many previous writing campers.